PLEASE NOTE that pricing is subject to change at any time. Pricing can never be guaranteed without an official signed quote. Base pricing includes the standard features shown on the floor plan, fridge, stove and factory warranty.Lofts are optional unless stated to be standard. Any additional options not stated to be standard in the description can be found here. All option pricing is directly from the factory, we do not up charge on options. To see our Standard Features, click here.
Financing Available!
We offer more finance options than ever before allowing you to buy your Park Model. After reviewing the terms and conditions, complete the online application.
Galley Kitchen w/ Box Bay Front – Opt. Island
Base Price $77,230
Click here for a printable floor plan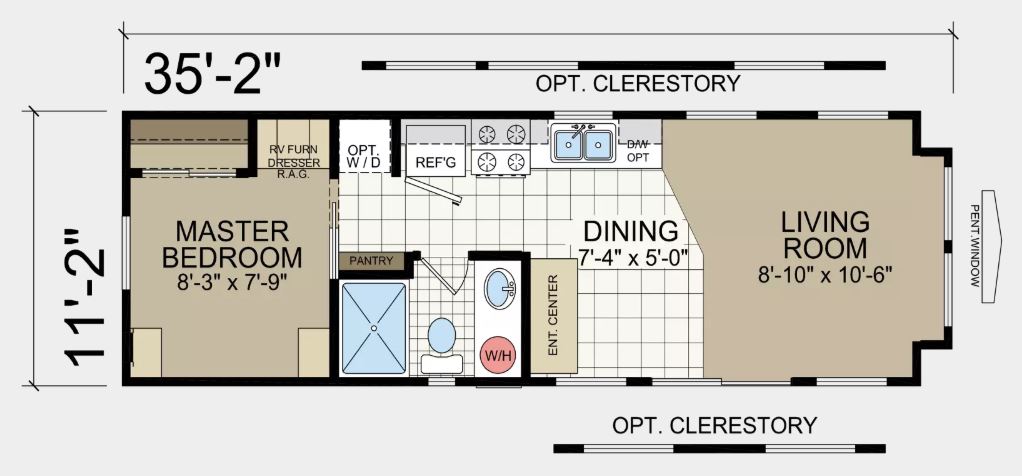 Standard 6 Foot Porch & Bunk Room (loft and wooden walls are optional)
Base Price $73,290
Click here for a printable floor plan